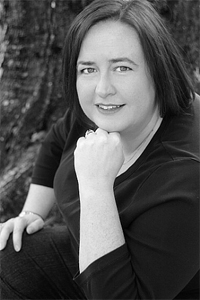 V. Darleen Opfer is Director of RAND Education and Distinguighed Chair in Education Policy. Previously she was Director of Research and Senior Lecturer in Research Methods and School Improvement in the Faculty of Education, University of Cambridge from 2005 - 2011. She lectures in research methods, education policy, and school improvement. Prior to coming to Cambridge, Darleen served as Director of the Ohio Collaborative, a policy research center at Ohio State University. She started her academic career as an Assistant Professor of Educational Policy Studies at Georgia State University. She has also worked in the Florida and Virginia Legislatures and as a policy specialist for the Association for Supervision and Curriculum Development in Washington, DC. She taught severely emotionally disturbed children in both Florida and Virginia. She holds a B.A. in education from Stetson University, an M.Ed. in special education from the University of Virginia, and a Ph.D. in educational policy from the University of Virginia.
Darleen is committed to improving the education experienced by economically disadvantaged children. Her research confronts three questions: How do educational policies differentially impact on schools, teachers and students? What are the conditions and processes which produce inequitable outcomes? How can the policymaking process achieve a more equitable distribution of outcomes?
In addressing these questions she has conducted research on interest group influence, the role of the media in education policy, the political aspects of policymaking, charter schools, teacher supply & demand, teacher quality, and the impact of highstakes accountability policies.
She has completed both large- and small-scale policy evaluations for state and international agencies including the Ohio Department of Education, the Georgia Department of Education, the Georgia Board of Regents, the Integrated Education Fund in Northern Ireland, the Turkish Education Foundation, the Training and Development Agency for Schools (UK), the Scottish Government, and USAID.
Darleen is married to legal historian and Pulitzer Prize winning author David J. Garrow (www.davidgarrow.com). She lives in Pittsburgh with David, Francha (her cat), and Scarlett (her dog).